The main purpose of this concept program to advance STEM education and outreach to active duty military personnel, improving the Navy 's STEM workforce. Key project components are: (1) engagement of active duty personnel in a Maker environment; (2) informal STEM learning through collaborative workshops; (3) workforce development for both active duty STEM and non-STEM professionals interested in technologies such as 3D printing, 3D scanning and meshing , computer aided design, geometric modeling and computer integrated systems.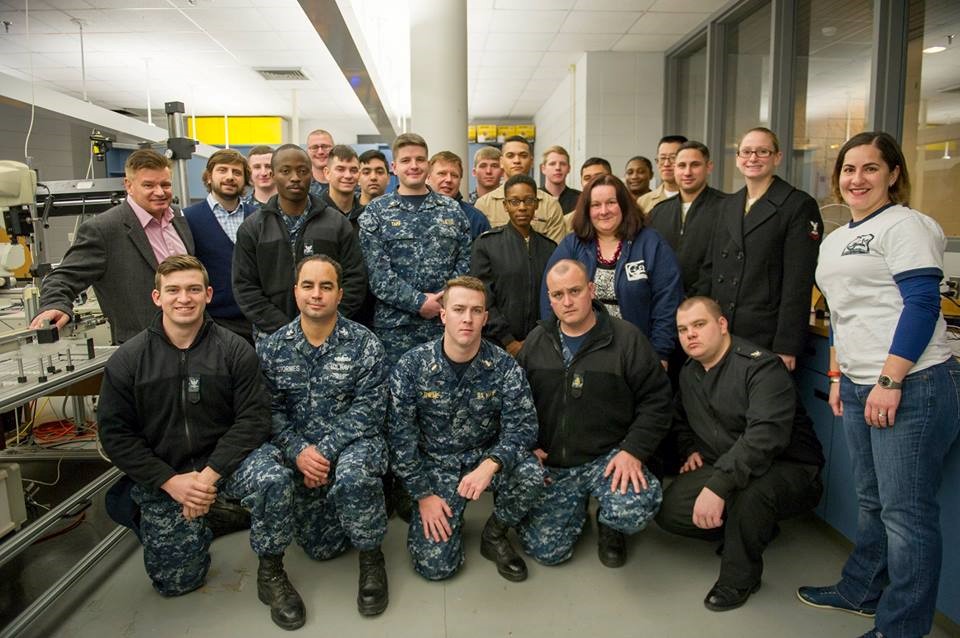 The project builds upon the OPNAV 41/CNO PTF initiative, but is poised to provide a needed level of training that builds upon proven pedagogical practices that are easily replicated through social interaction once the sailor returns to their own command.
This project will examine the concept of Making to test its potential to improve the effectiveness of formal and informal learning of STEM disciplines for active duty personnel. The Maker approach will be explored to strengthen skillsets to be used on board for the maintenance of naval vessels and foster different problem-solving scenarios. The research team will establish the Old Dominion University (ODU) Fleet Maker Workshops to serve the Hampton Roads (HR) area, with a focus on learning through the computer-assisted do-it-yourself approach.
Successful completion of this exploratory research will lead to the discovery of an educational model that can be implemented in military institutions across the country. The proposed activities will provide training and educational awareness in all engineering topics related to Making, which include computer-aided design (CAD), 3D scanning and meshing, rapid prototyping and 3D printing, and product lifecycle management and part retrieval.