H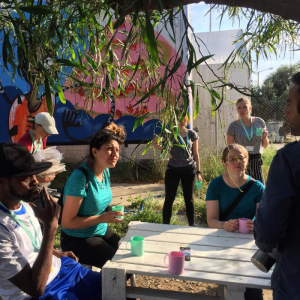 olocaust/Genocide Studies significantly ties to International Studies. I am a second year graduate student in the International Studies Program at Old Dominion University. My particular interests behind my career choice derive from my passion to help immigrants and refugees. I am a first-generation student. My parents, siblings and I migrated from Mexico roughly 25 years ago. Being the youngest of five children, I have grown up in an environment that instills the importance of hard work every day. This has affected my perspective in life. It has allowed me to witness what work ethic looks like firsthand. The difficult journey to arrive to a new country and then face difficulties while living in such a climate – is forever life-changing.
I realize how prominent a country's historical background is. This can truly shape an entire population, and undoubtedly an individual.
These experiences cultivated my career choice – I am honored to be involved in research projects abroad, alongside one of my professors. My master's thesis research involves interviews with citizens of Lesvos, Greece to understand how the refugee crisis has impacted the local community on the island. In May 2018, I traveled to Lesvos to interview locals, NGO workers, and refugees to conduct fieldwork. Their stories captivated my heart and forever left a mark in my life. This single experience has intrigued me to learn more about Holocaust/Genocide studies. It was truly mind-blowing to observe how much historical moments lead to refugee crises settings – how all of that lead to this. I am confident that learning about Holocaust/Genocide Studies will enhance my career track in international studies.
Moreover, it is fair to recognize that Holocaust/Genocide Studies ties in with international studies. The history and timeline of genocides is important to know when studying the politics and immigrant/refugee portion. Quite frankly, I have much to learn about genocide studies and that is why I am very excited to connect the dots. The stumbling blocks for people from my major is that the Intentional Studies Program at ODU is very policy-based. Therefore, we do not receive other segments of history – which are also helpful in order to understand the big picture. I am interested in pursuing humanitarian work after graduating, it is helpful to understand the policy portion, but also the history on how populations are formed.
For more info, check out: 
https://www.theguardian.com/world/2016/mar/12/refugee-crisis-greeks-strangers-migrants
https://www.migrationpolicy.org/article/refugee-flows-lesvos-evolution-humanitarian-response
https://themigrationist.net/2018/06/08/this-is-moria/
---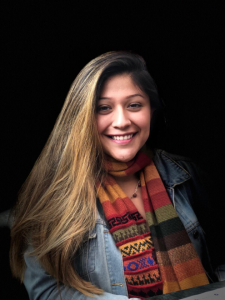 Luz Diaz is currently a student in the Graduate Program in International Studies. She loves to spend time with her loved ones, travel and taste delicious food (usually ethnic food). After graduating, Luz aspires to dedicate her time assisting refugees and migrants. She has been involved in research/fieldwork in refugee crises in Greece and South America. Her passion for inclusivity and cultural awareness has lead her to immerse herself in what she truly loves.