The Rohingya Muslims are one of dozens of different minority groups that exist in Myanmar(Burma), and a majority of them within the Rakhine state. Myanmar remains a largely Buddhist country, and the Myanmar government even denies that the Rohingya people citizenship because they view the Rohingya as illegal immigrants fromBangladesh even though the Rohingya's have existed within Myanmar for generations. However, the Rohingya have been fleeing Myanmar due to growing violence against their communities perpetrated by security and civilian forces. Entire Rohingya villages have been burned to ash, completely wiped out. Accounts made by Rohingya refugees of indiscriminate murder, rape, and torture committed by the Burmese Army. The United Nations(UN) conducted a fact-finding mission and released the findings in a 440 page report, which was released in August 2018. "…Accounts of women tied by their hair or hands to trees then raped; young children trying to flee burning houses but forced back inside; widespread use of torture with bamboo sticks, cigarettes and hot wax; and landmines placed at the escape routes from villages, killing people as they fled army crackdowns."(The Guardian, UN report details Rohingya horror) In response to this report conducted by the UN, Canada has publicly accused Myanmar Genocide and Crimes against humanity and seeks out prosecution efforts. The UN has also called the Rohingya's situation one of the "world's fastest growing refugee crisis". As of mid-April 2018 there were nine different camps and resettlements containing roughly 781,000 refugees. While efforts by other nations have been made to aid the refugee's and to try and cease the continued violence there still exists a great deal of hostility within Myanmar towards theRohingya.
Back in 2017 Myanmar and Bangladesh signed an agreement to repatriate the Rohingya community, however this process has been halted due to the Rohingya's concerns over returning to the Rakhine state. This concern over the safety of the Rohingya has only grown over time with the UN warning that the Rohingya should not be forced back to the place they were so recently fleeing from. The Rohingya people involved are troubled because yet again their lives and futures are being decided on without their input. It has been planned that as of November 15th, 2018 roughly 720,000 Rohingya are to be sent back to Myanmar as an attempt of repatriation. This attempt at repatriation is half hearted and dangerous as the UN estimates that 10,000 people were killed last year in an onslaught of ethnic cleansing. Michelle Bachelet, the high commissioner of human rights of the United Nations, is quoted as saying "…with an almost complete lack of accountability, indeed with ongoing violations, returning Rohingya refugees to Myanmar at this point effectively means throwing them back into the cycle of human rights violations that this community has been suffering for decades." Human rights groups and other humanitarian and civil society groups have all come together to denounce this act of repatriation as it is premature and therefore dangerous.
The biggest injustice in this repatriation is that the voices of the Rohingya people have been and are continuing to be ignored. They continue to fear for their lives and the thought, for a majority of them, to have to go back to a place where they witnessed violence against their community is unsettling and terrifying. Another fear held by the Rohingya people is the far of being placed into reception centers or transit camps upontheir return to Myanmar. These centers and camps, surrounded by barbed-wirefences and security outposts, have been recently built by the Myanmar government in order to process and temporarily house those returning from Bangladesh. Even though the repatriation stated is voluntary there is a strong urge from Bangladesh authorities for the Rohingya people to return to Myanmar. However another concerning fact is that the Myanmar refuses and denies the allegations of ethnic cleansing, genocide, and crimes against humanity that were carried out by their Tatmadaw(armed forces).
As I am writing this, these events are happening in real time and are on going and are continually being updated, the repatriation process has been halted once more due to protests over the concern over the safety of the Rohingya. The Myanmar Government is blaming the Bangladeshi side over this most recent halt. The most important voices in all of this are still not being heard, and thosevoices are the Rohingya who do not wish to return to Myanmar. This half hearted attempt of repatriation is a complete failure. Those who have already been victimized by murder, rape, and torture are again being victimized by being forced into accepting this insincerity. This form of repatriation is not what the Rohingya people want and this is not the way they need to be helped. The world is continuing to fail the Rohingya people by not listening to them.
Important Links: 
https://www.nytimes.com/2018/11/14/world/asia/rohingya-myanmar-repatriation.htmlhttps://www.bbc.com/news/world-asia-41566561
https://www.bbc.com/news/world-asia-46217505
https://www.theguardian.com/world/2018/sep/18/tied-to-trees-and-raped-un-report-details-rohingya-horrors
https://www.theguardian.com/world/2018/sep/21/canada-accuses-myanmar-of-genocide-against-rohingya
https://www.hrw.org/news/2018/11/15/bangladesh-halt-rohingya-repatriation-plan
---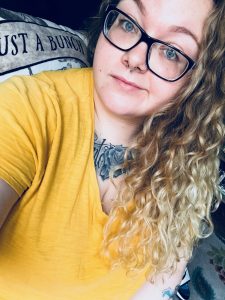 Savannah L. Haid has an Associates of Applied Science of Graphic Design from Tidewater Community College, and is currently working on her Bachelor's in Drawing and Design. She is a sensitive soul who enjoys creating, reading, binge watching and taking care of her fur babies. She is just trying to do her best to navigate her way through adulthood, college, and homeownership at the overwhelming age of 24