There are many pertinent symbols of Judaism which all represent various customs. Two of these symbols are called challah and a challah cover. Challah is braided-style bread that is typically eaten on Shabbat (Jews' Day of Rest). This specific type of bread can be presented as homemade, or it can be purchased in certain grocery stores.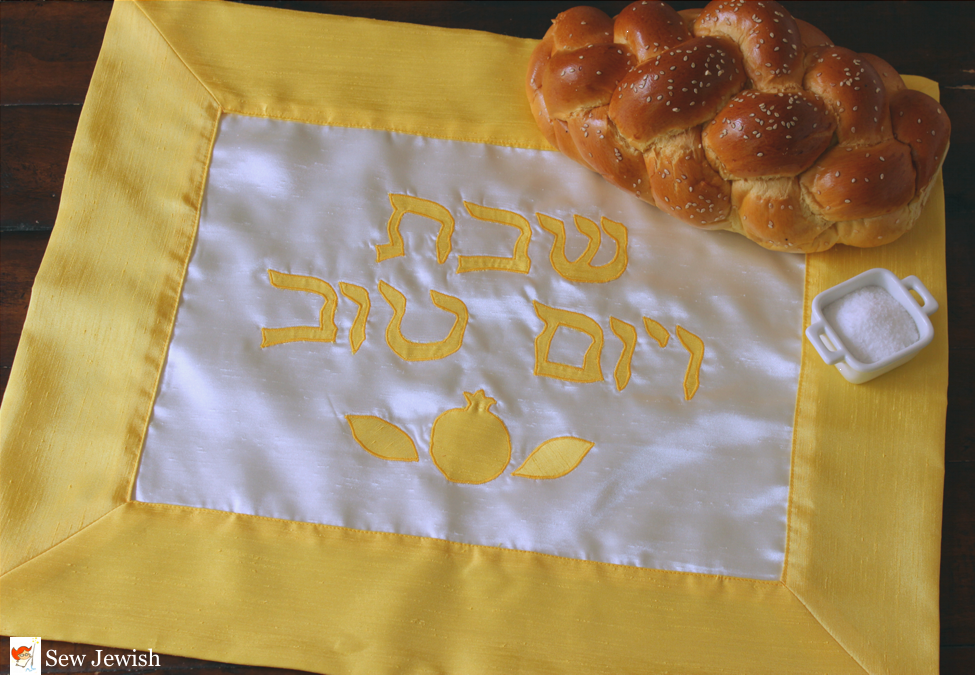 Before consuming the Challah, a prayer is recited giving thanks to G-D for the blessing of bread. The Challah Cover is placed over top of the bread while the bread is being recited. Usually, the person chanting the blessing(s) has his/her hand over the covered challah. The two items together- the challah and its cover- are considered to be holy, due to the manner in which they are being used.      
As far as the appearance of Challah Covers are concerned, they can have any kind of design imaginable! The covers would also most likely have Hebrew on them.    
For more information on Challah and Challah Covers visit:
https://www.chabad.org/recipes/recipe_cdo/aid/416607/jewish/Challah-I.htm
---