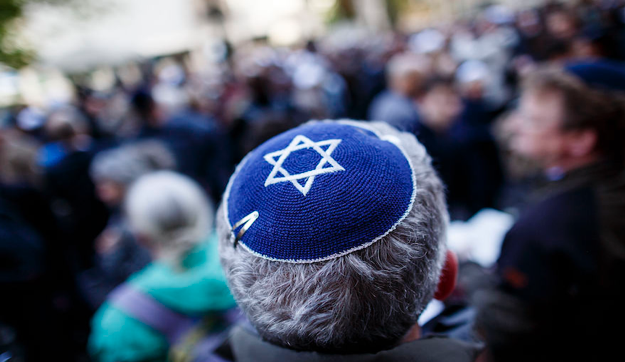 A Yarmulke or a Kippah is a small clothed brimless hat worn by mostly Jewish men. Some of these men wear the cap the entire day, while other only wear the yarmulkes during time of prayer. The yarmulke and the kippah are both the same thing, just different languages for the same cap. The yarmulke is from the Yiddish while the kippah is from the Hebrew.
Even though the yarmulke is the most famous of the identification of a male Jew, they did not always wear the cap. First the cap was worn by married men exclusively. Then somewhere around the 18th and 19th century the idea molded into what it is today. Since then, the yarmulke has grown rapidly into what it is today.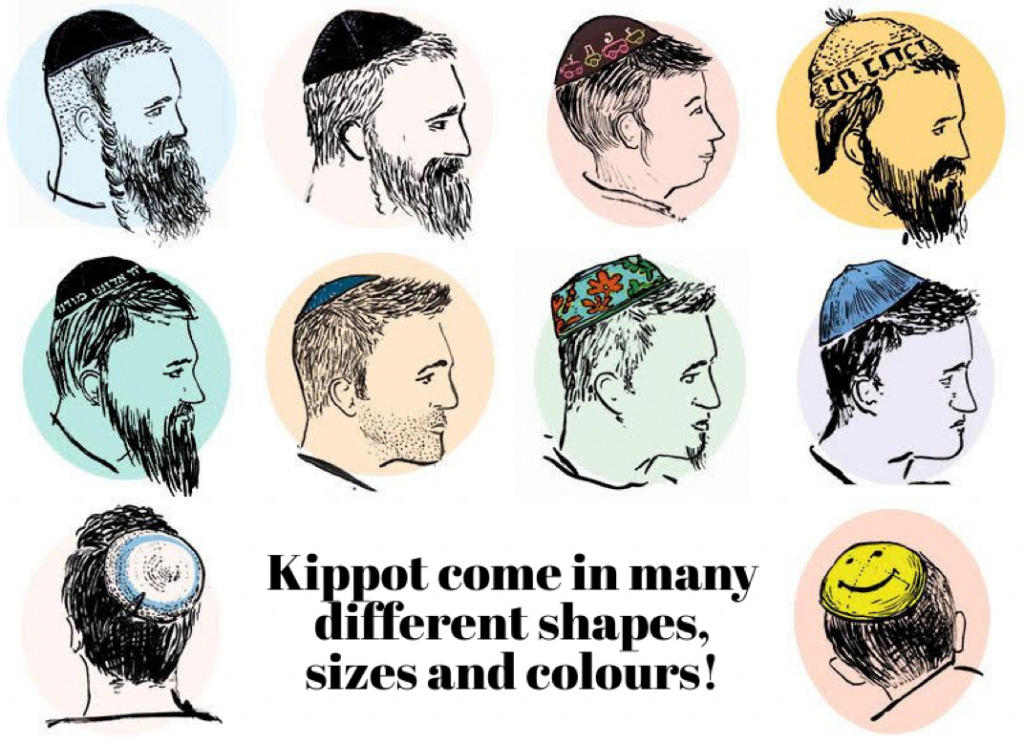 These yarmulkes come in many different styles, colors and different types of cloth. Some of the different materials include velvet, yarn, cloth, suede and satin. The yarmulkes also come in different styles of "slices." Some of the caps are made with four slices and other made with six slices. I couldn't find anything about the difference in the slice but, you can almost tell who they are by the color and style of the yarmulkes.
Work Cited
Goldberger, Frimet. "Under Cover: Taxonomy of The Yarmulke." The Forward, 3 Feb. 2015, https://forward.com/life/faith/213738/yarmulke-kippah-jewish-hat-yamaka/.
"​History of The Kippah." Jessy Judaica, http://www.jessyjudaica.com/blog/2011/06/25/history-of-the-kippah/.
Liphshiz, Cnaan, et al. "Will Europe's Jews Stop Wearing Kippahs? Most Already Have." Jewish Telegraphic Agency, 26 Apr. 2018, https://www.jta.org/2018/04/25/global/will-europes-jews-stop-wearing-kippahs-already.
"Origin of Kippah and Tallit." Origin of Kippah and Tallit – Mosaic Law Congregation, https://www.mosaiclaw.org/content/origin-kippah-and-tallit.
---