Action & Expression
Q: Do your students struggle with test anxiety or communication skills? Do your assignments and assessments allow students to work around their anxieties or disabilities?
UDL's multiple means of expression encourages providing multiple ways for students to demonstrate what they know and what they have learned—using more than just writing papers or multiple choice exams. Offering more options supports the different strengths students have and accommodates disabilities.
Presentations
Students can demonstrate what they have learned using presentation types such as:
| Presentation Type | |
| --- | --- |
| Public Speaking | Face-to-face or online (e.g., Zoom, WebEx, Blackboard Collaborate) |
| Posters and Handouts | Use Canva, Emaze, Google Slides, or other tools to emphasize visuals and illustration |
| Videos or Digital Storytelling | Build students' comfort creating video and audio (e.g., iPhone, YouTube, PPT, Zoom, VoiceThread, Adobe Spark) |
Project-Based Learning
Guide students to apply what they have learned by making and creating meaningful projects. Students can connect learning by their own experiences using real-world scenarios, case studies, and challenges faced by our world. Students have the opportunity to research and develop their own hypotheses while collaborating and contributing with their peers.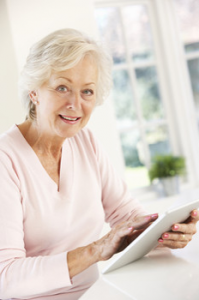 ---
Previous: Representation | Next: Ease of Access