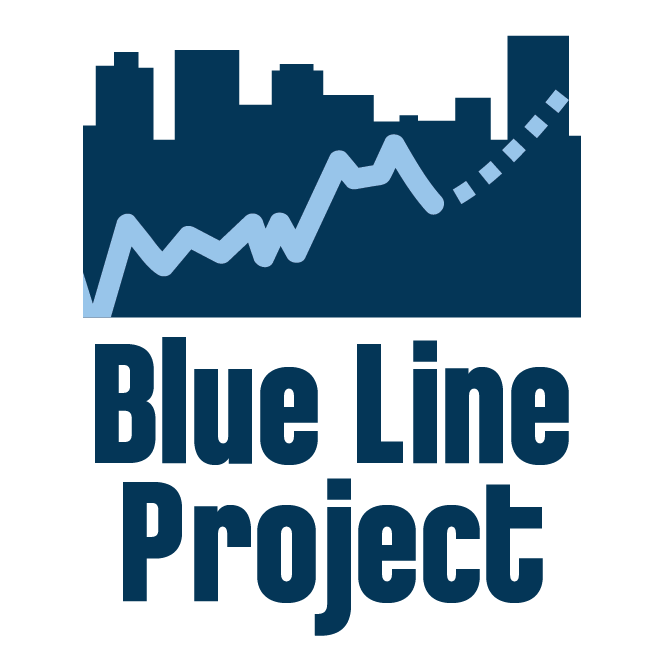 The ODU Blue Line Project returns for 2022 and partners with Wetlands Watch's Catch-the-King and ODU's Measure-the-Muck citizen science programs. ODU's GEOG 420/520 Marine Geography class is working to map the future sea level rise projections and identify field sites now across Norfolk, Portsmouth, and Yorktown or Poquoson. Mark your calendar for King Tide at noon, Saturday, Oct. 29th.
What is ODU's "Blue Line" Project about?
You've seen the maps, watched the movies, heard the news, and maybe even wound your way around Norfolk during sunny day flooding, a nor'easter, or a tropical downpour.  What has become widely recognized as "nuisance flooding," however, has the potential to become chronic, even debilitating with future sea level rise.  The scientific evidence has accumulated, taken from many forms of observations, satellites, data buoys, GPS, and even high water marks evident on the streets, buildings and lawns around us. Future projections of sea level rise will bring increasing, historically unprecedented frequency and severity of tidal flooding to Hampton Roads even without a hurricane or nor'easter. We need to be cognizant of such shifting baselines and inherently dynamic aspects of our coastal environment.
To advance our understanding and awareness of the linkage between tidal flooding and sea level rise, the Blue Line Project seeks to bring the satellite data, GPS, and computer models "down to Earth" in our local environment.  Organized by ODU faculty, staff, and students with the help of City of Norfolk and NOAA, the project brings the future to the present with on-the-ground reality using blue eco-friendly water-based paint, chalk lines, and flags to show the projected future high tides in 2040, 2080, and 2100.  Coinciding with the annual King Tide ("Catch the King"), volunteer event, Blue Lines promises to inform your perception of the future and sea level rise and prompt community conversation around resilience and adaptation to climate change.

Supporters of the project include:
Department of Political Science & Geography, College of Arts & Letters, ODU
Institute for Coastal Adaptation and Resilience (ICAR) at ODU
City of Norfolk, Office of Resilience
Commonwealth Center for Recurrent Flooding Resiliency (CCRFR)
NOAA National Geodetic Survey (NGS)
Special thanks to:
Dr. Nicole Hutton, Associate Professor of Geography and Asst. Director of Engagement, Institute for Coastal Adaptation and Resilience, Old Dominion University, for public engagement and outreach
Mr. Kyle Spencer, Deputy Director of Resilience, City of Norfolk, for advising project site selection and sharing data.
Mr. Ryan Hippenstiel and Kevin Jordan of NOAA's National Geodetic Survey for field GNSS surveys to 'ground truth' the blue line data.
Mr. George McLeod of ODU Center for Geospatial Visualization and Computing for drone mapping and GIS technical consultation.