Laying the Foundation for Marine Conservation

The Global Marine Species Assessment is the first global review of the threat of extinction for approximately 20,000 marine species assessed using the IUCN Red List Categories and Criteria. This ongoing initiative has contributed broadly to global, regional, and national marine conservation priority setting, planning, and action. Assessments are made publicly and freely available on the IUCN Red List.
The Global Marine Species Assessment is managed by the International Union for Conservation of Nature (IUCN) Species Programme Marine Biodiversity Unit (MBU). The MBU was formed to expand the representation of marine species on the Red List, and is headquartered at the Department of Biological Sciences at Old Dominion University, USA, with additional unit members based at Arizona State University, the Deep Aquarium (UK), and the Oceanário de Lisboa (Portugal). Our global, interdisciplinary staff and network of volunteer scientific experts include specialists in taxonomy and systematics, marine biology, spatial analysis, resource management, science communication, and marine conservation planning.
In addition to the Global Marine Species Assessment initiative, the MBU initiates and contributes to global, regional and national marine conservation initiatives. MBU contributors also serve, through the IUCN Species Survival Commission, as the Marine Fishes Red List Authority.
The MBU proudly acknowledges the role of our sponsors and partners in supporting our work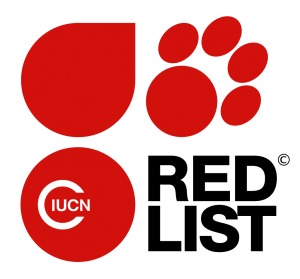 The IUCN Red List is a critical indicator of the health of the world's biodiversity. It provides information about range, population size, habitat and ecology, use and/or trade, threats, and conservation actions that will help inform necessary conservation decisions.
The IUCN Red List is used by government agencies, wildlife departments, conservation-related non-governmental organizations (NGOs), natural resource planners, educational organizations, students, and the business community.