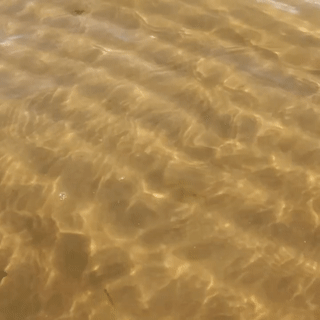 Norfolk, center of the seven-city Hampton Roads greater metropolitan area, was once famous as a shipping port on the Chesapeake and a gateway to the Carolinas via the large Elizabeth River. Later, it became famous as a railroad town, and then as a military town. Norfolk is home to the world's largest naval base.
Norfolk is increasingly becoming known as a hip, up-and-coming metropolis. A recent USA Today article summarizes our diverse and innovative food scene well, and a recent study found that the Hampton Roads was the #1 metropolitan area in the United States for proportion growth in Millennial population.
This area has much to offer to conference attendees able to arrive a few days early, or stay a few days after the conference.
Beaches:
Norfolk is also home to free public beaches on the Chesapeake Bay, less crowded and with warmer water than the more famous ocean beaches of nearby Virginia Beach, and with calmer waves. Virginia Beach is not far, and is well-known for its beaches and boardwalk.
Breweries:
Norfolk is home to several well-recognized microbreweries, including O'Connor's, Smartmouth, Benchtop, and Coelacanth. O'Connor's is a particularly nice destination, in that, in addition to having a tasting room and full beer service, they also offer free brewery tours, host live bands, and partner with favorites in Norfolk's food-truck scene, including the award-winning Karnage Asada, famous for their kimchi and tacos. Smartmouth, however, is also a good option, with a tasting room, food-truck partnerships, and around the corner from The Birch, a nationally-recognized beer bar that also features grilled cheese variations and local charcuterie.
The Chrysler Museum of Art:
The Chrysler, located in The Hague, just north of downtown, is home to diverse collections of ancient, modern, and contemporary painting, printmaking, photography, and sculpture, but is most notable for its collection of art glass, which is one of the largest in the world. Admission is free.

The Barry Art Museum:
ODU's new Barry Art Museum is scheduled to open in October, 2018, and will host permanent collections including an art glass collection, an American modernist painters collection, and a collection of antique dolls and automotons. We'll post updated information once it opens, but for now, you can view construction on its webcam.
The Virginia Zoo:
The Virginia Zoo is located in Norfolk, just a few minutes' drive from ODU. The Virginia Zoo features over 500 animals, including lions, tigers, and giraffes, living in lush open-air enclosures.
The Virginia Aquarium:
The Virginia Aquarium is located in nearby Virginia Beach, and features dolphin- and whale-watching boat trips, 3D iMax documentaries, outdoor nature trails and an Adventure Park, as well as over 10,000 species of animals.
Nearby destinations:
There are many nearby destinations of interest for those coming early or staying after the conference. Norfolk is not far from Washington, D.C., and Amtrack runs a direct train there. The trip takes about five hours. Norfolk is also a two- to three-hour drive from North Carolina's Outer Banks, a major windsurfing and kitesurfing destination and home to the Wright Brothers' first-flight Museum and the Jockey's Ridge dunes. Other nearby destinations of interest include the Blue Ridge Mountains in western Virginia and the Research Triangle in North Carolina.