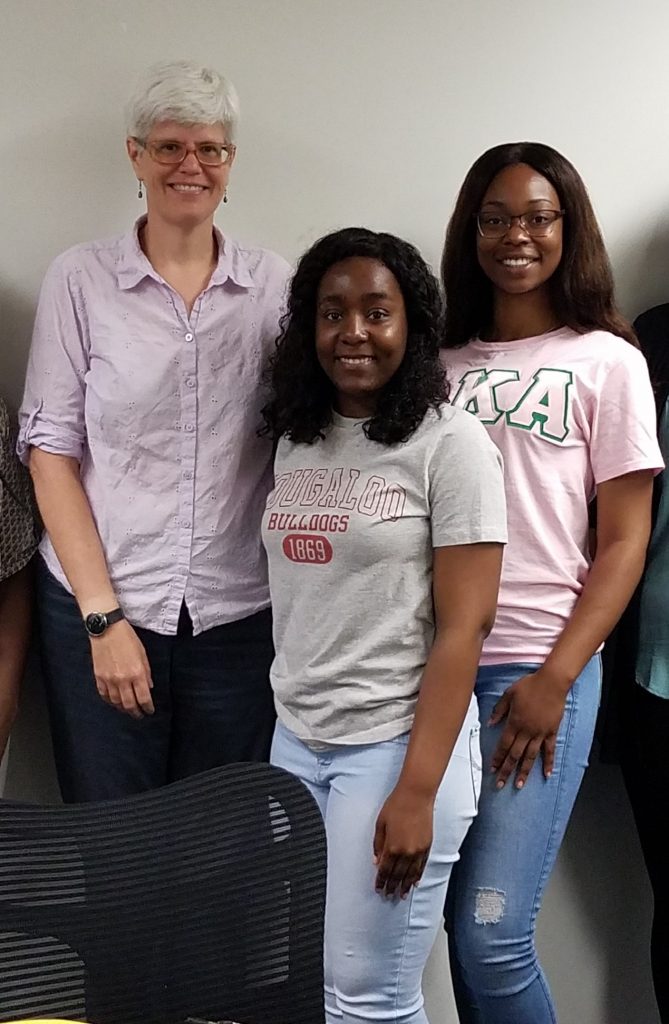 Courtney and Madison have already become part of our team. They are participating in two research projects. For one project, they are part of a collaborative research team with faculty and students from ODU and Virginia Teach, studying individual and household preparedness and resilience. They are also helping the ODU team with community engagement efforts in Virginia Beach.
Read a message from Courtney:
I chose to major in Sociology because of my interest in social problems, such as homelessness and disparities, and how they affect the individual person. My advisor, Dr. Meherun Laiju at Tougaloo, introduced me to DCS and presented me with the opportunity to be a part of the SUMREX program here at Old Dominion University. I am looking forward to gaining more knowledge and the experience in this area of research.
I am Courtney Thomas, a rising senior Sociology major at Tougaloo College, also pursuing a certification in Disaster and Coastal Studies (DCS). I am a Ronald E. McNair Scholar, Dean's scholar, and a member of a number of organizations on Tougaloo's campus including Pre-Alumni Council and NAACP.
I'm also interested to see how this project will play a part in helping Virginia increase resilience in the communities that are highly affected by flooding. I think participating in this program will help me decide what I would like to study in grad school, so I look forward to this experience.
— Courtney J. Thomas
Read a message from Madison:
I am Madison Bibbs, a rising junior psychology major at Tougaloo College. Aside from studying, I am involved in various organizations including, Alpha Lambda Delta, Pre- Alumni Council, Global Leadership Academy Cohort Mentor, Alpha Kappa Alpha Corresponding Secretary, and National Pan-Hellenic Council President. Having a passion for children and disparities, I intend to continue my academic endeavors through pursuing a Masters in Public Health and a PhD in Clinical Psychology. Post my academic achievements, I would like to combine my trainings of research and intervention by having my own practice and having a professorship at an institution for higher learning.
While participating in the SUMREX program here at Old Dominion University, I hope to further my research and interdisciplinary skills. Being that one project studies individual and household preparedness and resilience, I'm most interested in that project due to its psychological aspect. I am looking forward to the experience and the possible knowledge I may gain here.
Furthermore, I am interested in how these studies will impact Virginia and its residents. I am hopeful that our work will aid in the improvement to their issues with flooding, and that the work we do this summer can be of aid to other states and communities that are experiencing the same issues with sea level rise.
— Madison Bibbs