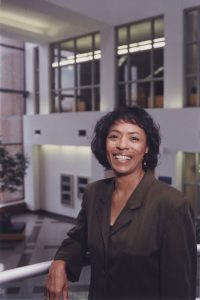 Margaret Simmons was the first African American to earn a degree from Old Dominion. A student in the Master of English program at Old Dominion, Simmons received her degree in 1966 among the first graduates to received their master's degrees. After graduation, Simmons received her doctorate from the University of Pennsylvania and was a professor of English at Hampton University until her death in 2002.
Resources
Old Dominion University Photographic and Multimedia Collection, Special Collections and University Archives, Perry Library, Old Dominion University, Norfolk, Virginia, 23529.
References
Bookman, Steven and Jessica Ritchie. Old Dominion University: A Campus History Series.  Arcadia Publishing. Charleston, South Carolina, 2017.