Old Dominion-Norfolk State Merger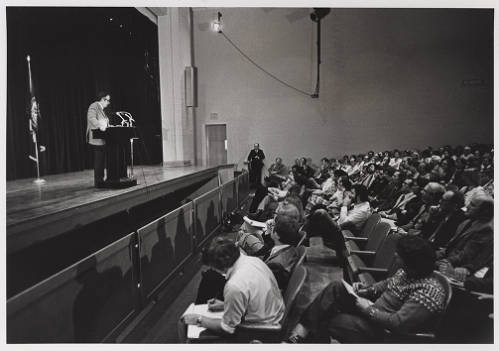 To help with eliminating duplication of programs between Old Dominion University (ODU) and Norfolk State College, the federal government suggested the merger of the two institutions in 1978.
History
During segregation in Norfolk, African American students were sent to Norfolk Division of Virginia State College, now Norfolk State University, to complete their undergraduate education. After the Civil Rights Act of 1964, ODU opened its doors to African Americans for the first time. This resulted in the same programs being offered at two colleges within a 5 mile radius of each other. By 1972, African Americans made up only two percent of teh student body at ODU. To help raise minority enrollment and eliminate duplicate academic programs between the two institutions, a merger between the two schools was suggested by federal officials in 1978. Determined not to see the best of both schools destroyed, ODU and Norfolk State worked together to maintain their unique institutions and created joint programs in health education and mental health.
Resources
Old Dominion University Photographic and Multimedia Collection, Special Collections and University Archives, Perry Library, Old Dominion University, Norfolk, Virginia, 23529.
ODU Photographic Collection, Old Dominion University Libraries Digital Collections, Old Dominion University Libraries.
Celebrating Diversity and Inclusion at ODU Timeline, Old Dominion University Libraries Digital Exhibit, 2016-present.
References
Bookman, Steven and Jessica Ritchie. Old Dominion University: A Campus History Series.  Arcadia Publishing. Charleston, South Carolina, 2017.