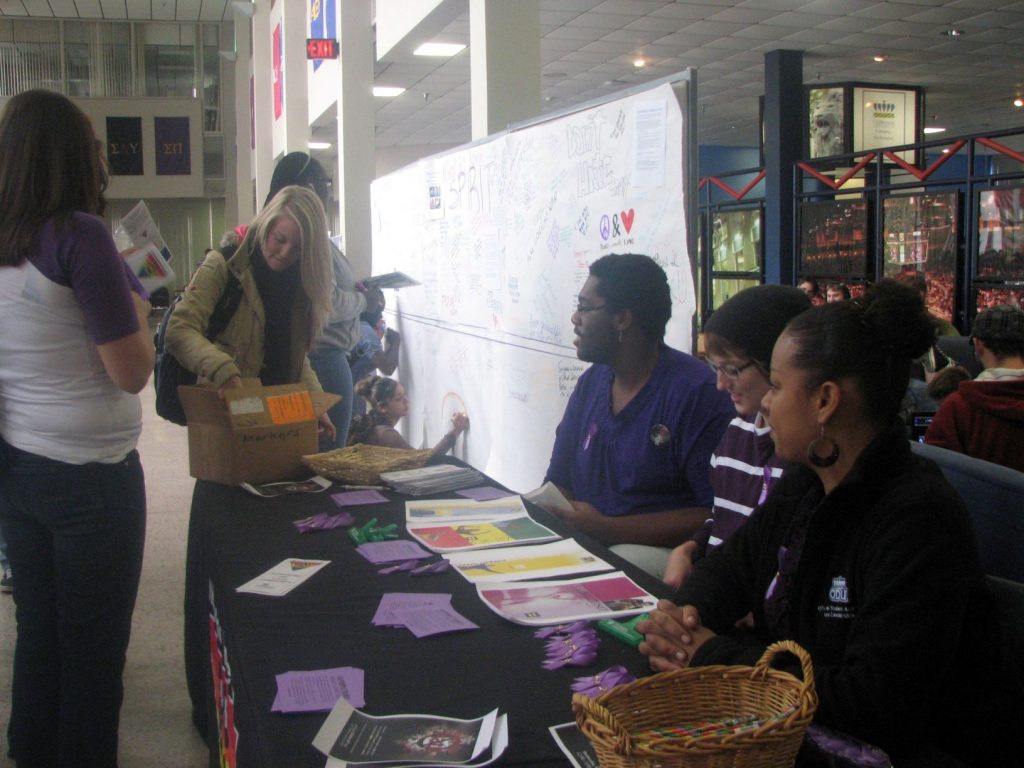 The Safe Space Committee at Old Dominion University (ODU) works with students, faculty, and staff to provide training to encourage an environment free from homophobia, transphobia, and heterosexism.
History
Working closely with the Office of Intercultural Relations and the ODU Sexuality and Gender Alliance (ODU SAGA), the LGBTQ+ student organization, the Safe Space was established in 2006. Safe Space provides workshops, events, and staff development training related to LGBTQ+ issues. Some of the initiatives offered by the committee include a brown bag series, training to be an LGBTQ+ ally, and the annual Pride Festival.
Resources
ODU Safe Space Website
Celebrating Diversity and Inclusion at ODU Timeline, Old Dominion University Libraries Digital Exhibit, 2016-present.
References
Bookman, Steven and Jessica Ritchie. Old Dominion University: A Campus History Series. Arcadia Publishing. Charleston, South Carolina, 2017.