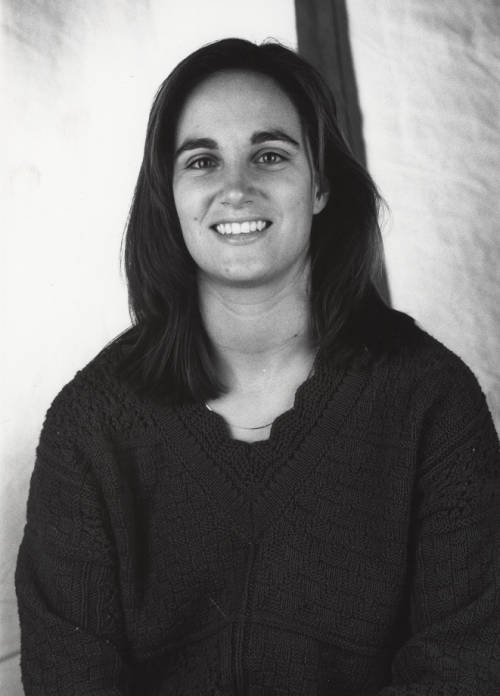 Samantha Salvia became the first Rhodes Scholar at Old Dominion University (ODU) in 1995.
History
When Samantha Salvia arrived at ODU in 1992, she was an all-star standout in field hockey and lacrosse. During her field hockey career at ODU, Salvia earned CAA Scholar Athlete of the Year and first team All-CAA honors, was a third team All-American in 1995, and ranked fourth in the nation in assists as a senior. Off the field, Salvia was ODU's Presidential Scholar, graduated in 1996 with a degree in Civil Engineering, and earned a 4.0 grade point average. After ODU, Salvia graduated from Oxford Univeristy in 1998 with a B.A. in Philosophy, Politics, and Economics, and received an M.S. degree in Environmental Fluid Mechanics from Stanford University in 2000.
Resources
Old Dominion University Photographic and Multimedia Collection, Special Collections and University Archives, Perry Library, Old Dominion University, Norfolk, Virginia, 23529.
ODU Photographic Collection, Old Dominion University Libraries Digital Collections, Old Dominion University Libraries.
References
Bookman, Steven and Jessica Ritchie. Old Dominion University: A Campus History Series. Arcadia Publishing. Charleston, South Carolina, 2017.