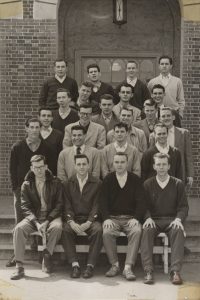 The Imps was a local fraternity at the Norfolk Division of the College of William & Mary from 1930 until the early 1960s. Most of the social organizations at the Norfolk Division did not have any affiliations with national Greek organizations.
Resources
ODU Photographic Collection, Old Dominion University Libraries Digital Collections, Old Dominion University Libraries.
References
Bookman, Steven and Jessica Ritchie. Old Dominion University: A Campus History Series. Arcadia Publishing. Charleston, South Carolina, 2017.