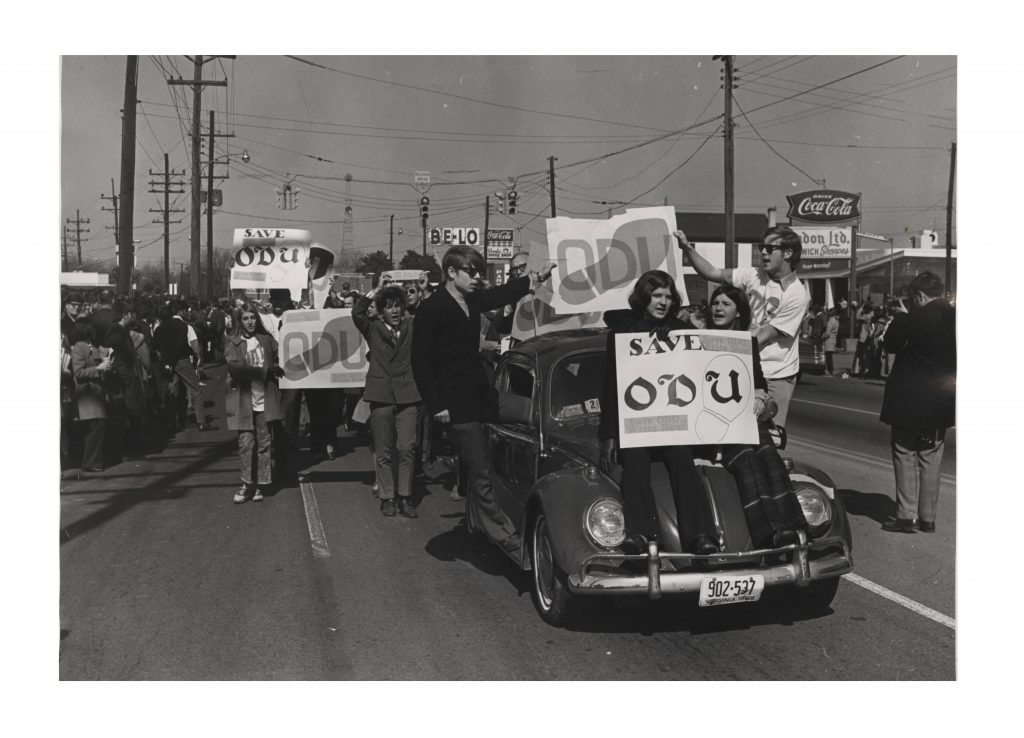 The Save ODU Campaign was an initiative led by students, faculty and staff at Old Dominion University (ODU), as well as the Hampton Roads community to save ODU from a funding shortfall soon after obtaining university status.
History
In September 1969, Old Dominion College became Old Dominion University. One of the proponents of the institution gaining university status was the idea that a university would receive more funding from the General Assembly. In January 1970, Virginia Governor Mills E. Godwin cut $8.4 million from ODU's budget request, causing a financial crisis for the young university. As a result, the faculty formed the Committee to Save the University and the "Save ODU" campaign was born. Administrators, faculty and staff, students, and the local community all rallied to advocate ODU's cause to the State Legislature. Organized by the Student Government Association (SGA), a massive publicity campaign began by distributing brochures, advertising on large billboards, and selling "Save ODU" t-shirts. The Homecoming theme was changed from "A Time for Love" to "A Time for a Fair Appropriation." In March, the General Assembly approved an additional $1.6 million, and ODU was saved.
Resources
ODU Photographic Collection, Old Dominion University Libraries Digital Collections, Old Dominion University Libraries.
Old Dominion University Photographic and Multimedia Collection, Special Collections and University Archives, Perry Library, Old Dominion University, Norfolk, Virginia, 23529.
References
Bookman, Steven and Jessica Ritchie. Old Dominion University: A Campus History Series. Arcadia Publishing. Charleston, South Carolina, 2017.
Old Dominion University: From the Great Depression to the New Millennium, 1930-2000, Brydges, Maggie, Old Dominion University, 2000.