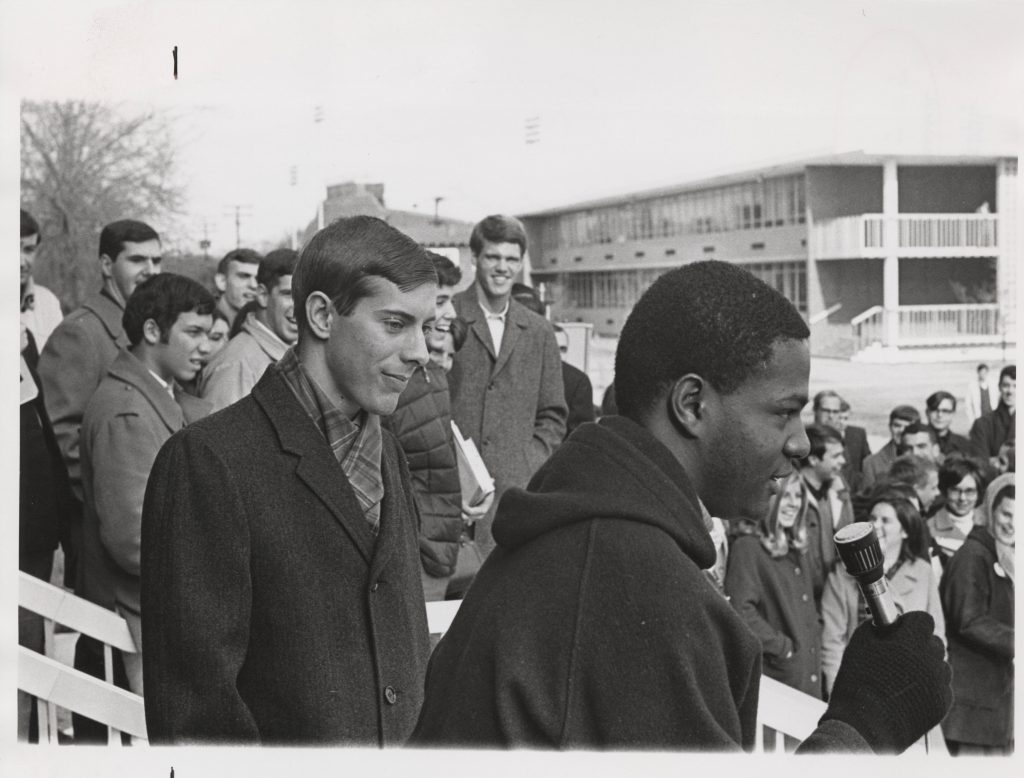 Ronald Horne was the first African American to receive a bachelor's degree from Old Dominion University (ODU).
Old Dominion Accomplishments
Ronald Horne came to Old Dominion College in 1965, marking him as one of the first African Americans to enroll at the college after the Civil Rights Act of 1964 opened the doors for more African Americans to study at colleges and universities. Horne was a member of the Webb Center Governing Board, Student Government Association (SGA), and choir as well as a selection to Who's Who Among Students in American Colleges and Universities." He also served as the first African American senior class president during the 1968-1969 academic year. Since 1989, the Black Alumni Chapter at ODU has provided funds for African American undergraduate students through the Ronald L. Horne Scholarship.
Resources
Old Dominion University Photographic and Multimedia Collection, Special Collections and University Archives, Perry Library, Old Dominion University, Norfolk, Virginia, 23529.
ODU Photographic Collection, Old Dominion University Libraries Digital Collections, Old Dominion University Libraries.
Celebrating Diversity and Inclusion at ODU Timeline, Old Dominion University Libraries Digital Exhibit, 2016-present.
References
Bookman, Steven and Jessica Ritchie. Old Dominion University: A Campus History Series. Arcadia Publishing. Charleston, South Carolina, 2017.