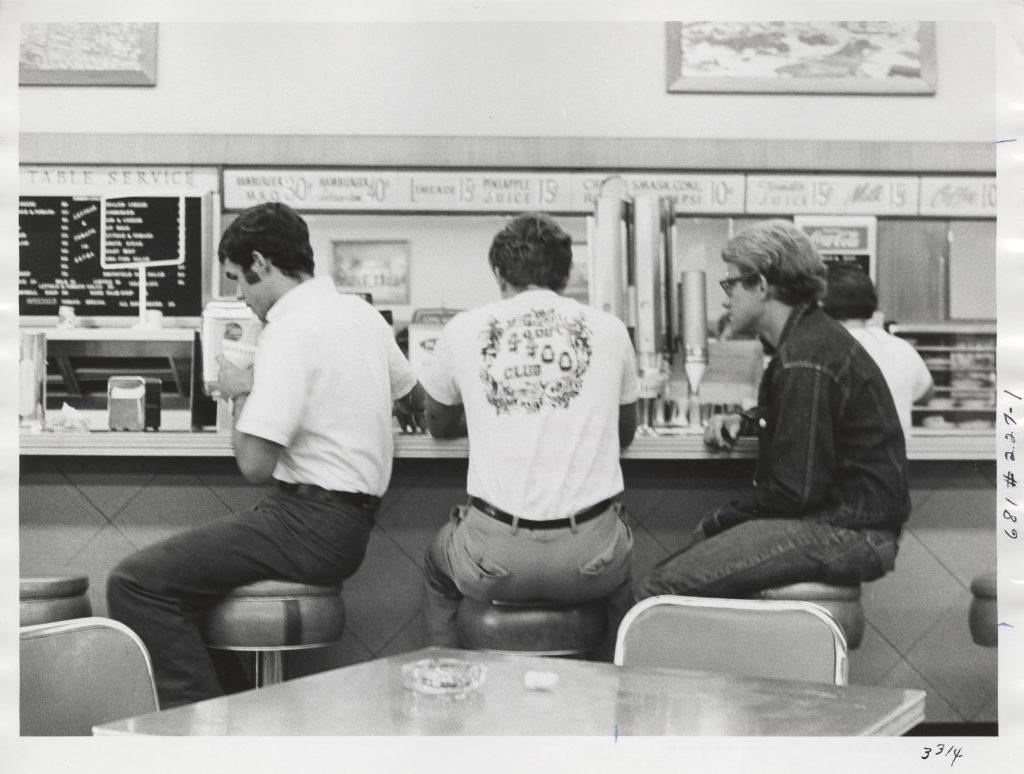 Gray's Pharmacy was a pharmacy across Hampton Boulevard from the Old Dominion University (ODU) campus that was heavily used by the ODU community for almost 80 years.
History
Established in 1918, Grey's Pharmacy was a local hangout for students, faculty and staff at ODU. After the closure of Bud's Emporium in the 1960s due to new dining options in the newly-opened Webb University Center, Old Dominion students visited Gray's Pharmacy's old-fashioned soda counter more often. The lunch counter was a popular spot from the 1960s to 1989. For financial reasons, Gray's closed in 2016 after almost 100 years in business.
Resources
ODU Photographic Collection, Old Dominion University Libraries Digital Collections, Old Dominion University Libraries.
Old Dominion University Photographic and Multimedia Collection, Special Collections and University Archives, Perry Library, Old Dominion University, Norfolk, Virginia, 23529.
Information about Gray's Pharmacy can also be found in select Yearbooks in ODU Digital Commons.
References
Bookman, Steven and Jessica Ritchie. Old Dominion University: A Campus History Series. Arcadia Publishing. Charleston, South Carolina, 2017.